Dr. Mark McHenry (CEO and Founder)
Mark has more than 25 years of experience in communications system design and is considered a leading authority in cognitive radio technology and RF spectrum issues. Mark was a co-founder and CTO of San Diego Research Center, Inc., a wireless research and development company that was sold to Argon ST. Prior to that, he was a program manager at the Defense Advanced Research Projects Agency (DARPA). He also has worked at SRI International, Northrop Advanced Systems, McDonnell Douglas Astronautics, Hughes Aircraft and Ford Aerospace. In 2006, he was appointed by the Secretary of Commerce to serve on the Department of Commerce Spectrum Management Advisory Committee (CSMAC). He was named the 2006 Engineer of the Year by the D.C. Area Council of Engineering and Architectural Studies. In 1997, Mark received the Office of the Secretary of Defense (OSD) Award for Outstanding Achievement, and in 2000 he received the OSD Award for Exceptional Public Service. Mark earned a Ph.D. in Electrical Engineering from Stanford University, an M.S.E.E. from University of Colorado, and a B.S. in Electrical Engineering from California Institute of Technology.
Mark started SSC in the basement of his house and continues to be a corporate and technical leader at the company. He is responsible for establishing company strategy, teaming and partnerships, new business, and technology investments. He also continues to lead projects and mentor engineering staff.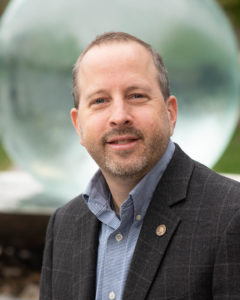 Dr. Todd Martin (President)
Todd has over 25 years' experience in aerospace, defense, and wireless communications systems engineering, research, and development. His project portfolio spans programs at NASA, FAA, NSF, and DOD. His projects have covered a broad range of subjects and technologies: aeroacoustics, adaptive wireless communications and networking, electronic warfare, free-space optical communications, information fusion, and probabilistic reasoning and computing. Todd joined Shared Spectrum Company (SSC) as a Principal Engineer in 2017 where he lead spectrum sharing system design and development efforts and conducted new project development. He was appointed President in early 2020. Prior to joining SSC, Todd supported numerous DARPA efforts over 16 years in the areas of adaptive wireless networking and high-capacity airborne communications. He received his BS in Aerospace Engineering from The Pennsylvania State University as well as an MS in Systems Engineering with a Certificate in C4I Systems Engineering and PhD in Systems Engineering and Operations Research from George Mason University. Todd is a Senior Member of IEEE and ISIF, where he has contributed as an author, conference committee member, and paper reviewer.
Todd is responsible for staff development, project execution, and corporate budgeting and marketing. He helps develop company strategy, teaming and partnerships, new business, and evaluates technology investments.
Dr. Scott Seidel (CTO)
Scott has more than 25 years of experience in leading edge wireless communications system design, development, and analysis. He is an expert in Dynamic Spectrum Access (DSA), Mobile Ad Hoc Networks (MANET), mmWave Systems, Wireless Communications System Modeling, and Radio Propagation Modeling. Scott has extensive Government and commercial wireless experience with both large companies and technology start-ups.
At SSC, Scott has led the key SATR and WiSARD projects to successfully demonstrate DSA integrated with WNW and TSM MANETs. Scott's contributions cover the full spectrum of the project lifecycle. In addition to proposal development, project leadership, solution creation, technical design, and system analysis, he is often found leading field test and demonstration exercises to validate DSA implementation in radio hardware. He received his Ph.D., MS, and BS degrees in Electrical Engineering from Virginia Tech.
Karl Steadman (Director, Software Engineering)
Karl is leading the software development team at Shared Spectrum for over a decade.  Prior to that he was, for fifteen years, a Senior Staff Engineer at SRI International in Menlo Park, California. Karl's extensive RF design and test experience includes the specification of system requirements; the selection of RF components; board-level and component-level testing; and system integration. He has experience in embedded software (C/C++), application software (Python and JAVA), and firmware including FPGAs, DSP, and data analysis (MATLAB). He holds an amateur radio license (active since 1978).
At SRI Karl managed a multi-year product driven networking program based on innovative signal processing techniques. The effort developed robust device drivers integrated to leading edge wired and wireless devices and multimedia formats. Under this program he delivered multiple modules.
Mr. Steadman has an M.S. in Electrical Engineering from the Ohio State University in Columbus, Ohio and B.S. in Electrical Engineering from Rensselaer Polytechnic Institute in Troy, NY.
Theresa McHenry (EVP)
Theresa is responsible for overall company operations for proposals, contracts management, human resources, recruiting, compliance, finance, security and facility management. She has been focused on small business management since working at SSC. Her technical training was working on various RF communications hardware and systems including satellite communication antennas, anechoic chamber measurements, outdoor test ranges, systems architecture design, performing RF analyses, and managing teams of engineers. Prior to shifting her career interests from a technical to business focus, she was a senior research engineer at SRI International performing systems architecture requirements definition, design and analyses for military programs as well as various RF and antenna tests and measurements. She started her career at TRW (now Northrop Grumman) testing various communication satellite antennas. Theresa earned an M.S. in Electrical Engineering from Santa Clara University and a B.S. in Electrical Engineering from the University of Colorado.
Michael A. Daniels
Mike served as Chairman and CEO of Network Solutions Inc. (NSI) from 1995 to 2000. He led NSI through a successful initial public offering in 1997, a second offering in 1999, and a follow-on offering of $2.3 billion in 2000. Five years after he led the purchase of NSI, he was instrumental in the company's sale on SAIC's behalf for $19.6 billion. His DoD experience includes working with the Defense Advanced Research Projects Agency (DARPA) on numerous international commissions and advisory boards; supporting the United States Trade Representatives International Investment Policy Advisory Commission; presiding as a U.S. National Commissioner to UNESCO; serving as a senior White House advisor on international technology; and, serving as a senior advisor to the National Security Council. Mr. Daniels has served on the board of directors of 24 public and private technology companies and non-profit organizations directly related to the technology industry. He currently serves on the board of directors of Blackberry, CACI International, Mercury Systems and is Chairman of Two Six Labs. He is a former Chairman of the Northern Virginia Technology Council, the largest technology council in the United States. He serves on the Advisory Board for Blue Delta Capital Partners.
Mark A. Frantz
Mark is the co-founder of Blue Delta Capital Partners, a growth capital firm focused on the U.S. Federal Government Technology (GovTech) marketplace. Mr. Frantz currently serves on the Board of Directors/Advisory Board for numerous privately-held growth companies and non-profit organizations. Mr. Frantz has served as the Managing General Partner of In-Q-Tel (the strategic venture capital affiliate of the U.S. Intelligence Community), a Principal with Carlyle Venture Partners, a Partner at RedShift Ventures, the Associate to the Senior Chairman at Alex Brown, the economic and technology policy advisor to Pennsylvania Governor Tom Ridge and the Associate Director of The White House Office of Intergovernmental Affairs under President George H. W. Bush. During his career, Mark has had the privilege and pleasure of investing in and working with a number of successful companies and their excellent management teams, including 42Six (acq. by CSC) NetWitness (acq. by EMC/RSA), Sourcefire (Nasdaq: "FIRE", then acquired by Cisco), Blackboard (Nasdaq: "BBBB", then acquired by Providence Equity), Imagitas (acq. by Pitney Bowes), ISR Solutions (acq. by Stanley Works), Compusearch (acq. by Arlington Capital & JMI Equity), Intelliworks (acq. by Hobsons), ODIN Technologies (acq. by Quake Technologies) and New Media Strategies (acq. by Meredith Corp). Mr. Frantz holds J.D. and M.B.A. degrees from the University of Pittsburgh and a B.A. degree from Allegheny College, where he was a NCAA All-American swimmer. He is a former frequent qualifier for the USA Triathlon national championships.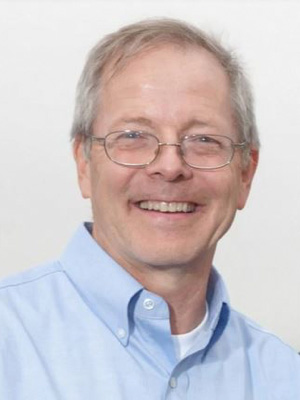 William J. Merritt
William J. Merritt has been President and Chief Executive Officer and a member of the Board of Directors of InterDigital since May 2005. Mr. Merritt has played a key role in managing InterDigital's intellectual property assets and overseeing the growth of its patent licensing business. Mr. Merritt served as General Patent Counsel of InterDigital from July 2001 to May 2005 and also served as President of InterDigital Technology Corporation, a patent licensing subsidiary, from July 2001 to January 2008. Previously, Mr. Merritt served as Executive Vice President, General Counsel and Secretary of InterDigital. Before joining InterDigital in 1996, Mr. Merritt served as Assistant General Counsel with the Long Island Lighting Company. Earlier on, Mr. Merritt concentrated his engineering efforts with Public Service Electric and Gas Company and Stone & Webster. Since 2014, Mr. Merritt is a member of the board of directors of a privately owned Shared Spectrum Company, a leading innovator of dynamic spectrum access and wireless spectrum intelligence technology.
Mr. Merritt earned a bachelor's degree in mechanical engineering from the Rensselaer Polytechnic Institute and a J.D. from Temple University. Mr. Merritt is admitted to practice law in the Commonwealth of Pennsylvania and the State of New York and before the U.S. District Courts for the Eastern and Southern Districts of New York, the U.S. Court of Appeals for the 11th Circuit and the U.S. Patent and Trademark Office.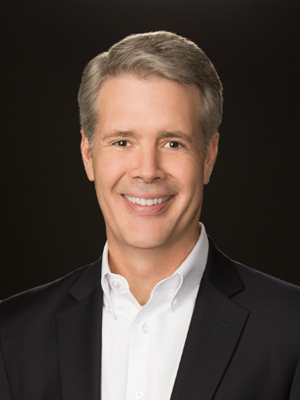 Robert M. McDowell
Rob McDowell advises telecommunications, media and technology clients on their most significant regulatory, legal and business matters. As a former commissioner of the Federal Communications Commission (FCC) and a highly regarded industry leader, Rob has been at the forefront of the most complex and groundbreaking issues facing telecommunications.
Rob was first appointed to the FCC by President George W. Bush in 2006 and again by President Obama in 2009. He was unanimously confirmed both times by the US Senate. During his tenure, Rob led efforts to expand consumer access to spectrum through his work on the two largest wireless auctions in US history at the time, played a key role in the 2009 digital television transition and led efforts to establish the first federal civil rights rule in a generation by creating a ban on racially discriminatory practices in broadcast advertising.
While at the FCC, Rob also worked extensively on several large and complex mergers, including: Sirius/XM; Comcast/NBC-Universal; Verizon/AllTel; AT&T/Dobson; Sprint/Clearwire; Verizon/SpectrumCO and AT&T/T-Mobile. At Cooley, he represents clients on transformative deals before the FCC, Congress, the White House and other regulatory bodies, including advising T-Mobile regarding its merger with Sprint and Gray in its combination with Raycom. Rob advises a broad array of telecom, media and technology clients, including subsea cable authorizations, spectrum allocations and competition issues.
Rob is an advocate for internet freedom, serving on the US delegation to the 2012 World Conference on International Telecommunications and exposing an international bid to regulate vital aspects of the Internet through multilateral treaty-based organizations. Rob authored an op-ed in the Wall Street Journal opposing multilateral internet regulation that led to a resolution passed unanimously in the House and Senate, as well as the ultimate defeat of the international bid at a treaty negation in Dubai later that year.
Rob is often called upon for speaking engagements and frequently appears on TV and radio. He has written opinion pieces for many publications, including the Wall Street Journal and Washington Post.
Reach out to Shared Spectrum Company
SSC employs the industry's most experienced and qualified professionals ready to take up the challenges of the changing world around us. Given the wide range of solutions and technologies offered by SSC, we are confident our team can meet your requirements and solve your problems.